Former First Lady Michelle Obama announced the launch of a healthy food and beverage company she co-founded that is targeted at fighting childhood obesity.
The former first lady spearheaded the Let's Move campaign, a program aimed at ending childhood obesity, during her time at the White House. She announced her latest venture at the Wall Street Journal's Future of Everything Festival on Wednesday, May 3.
"We're hoping not to just provide healthy and delicious drinks and snacks for kids, but to jumpstart a race to the top that will transform the entire food industry," Obama wrote in a PLEZi Nutrition press release announcing the launch. "Because let's face it, even after everything we accomplished during the White House years, it is still simply too hard for kids to grow up healthy."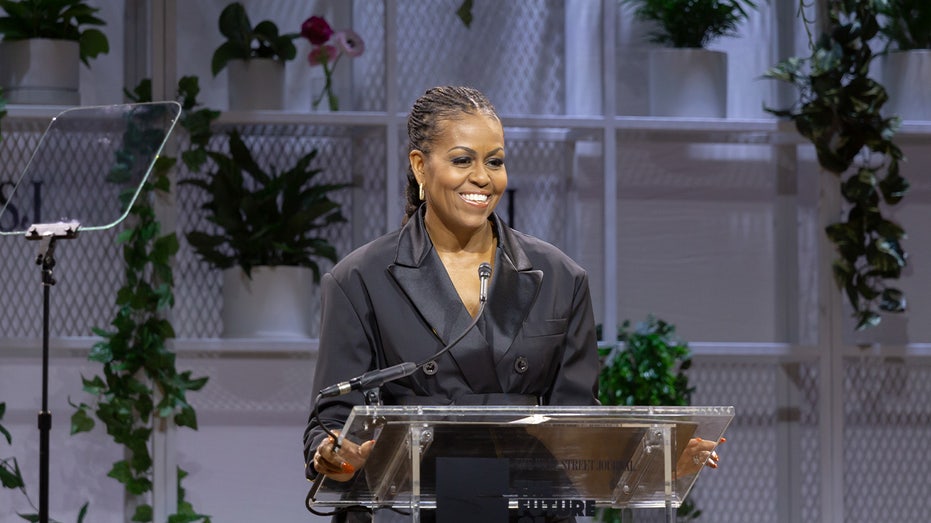 While Obama is PLEZi Nutrition's co-founder and strategic partner, the company is led by a team of public health, nutrition, and parenting specialists.
PLEZi Nutrition is rolling out its first product, a fruit juice for kids, in four flavors containing 75% less sugar than average leading 100% fruit juices.
THESE FOODS CAN HELP YOU LOOK AND FEEL YOUNGER, EXPERTS SAY
PLEZi is already available at several major retailers, including Target, Walmart.com and Sprouts Farmers Market.
In the news release, the company announced that it plans to roll out other healthy snacks and beverages "focused on lowering sugar content and lowering sweetness to help adjust kids' palates to crave less sweetness."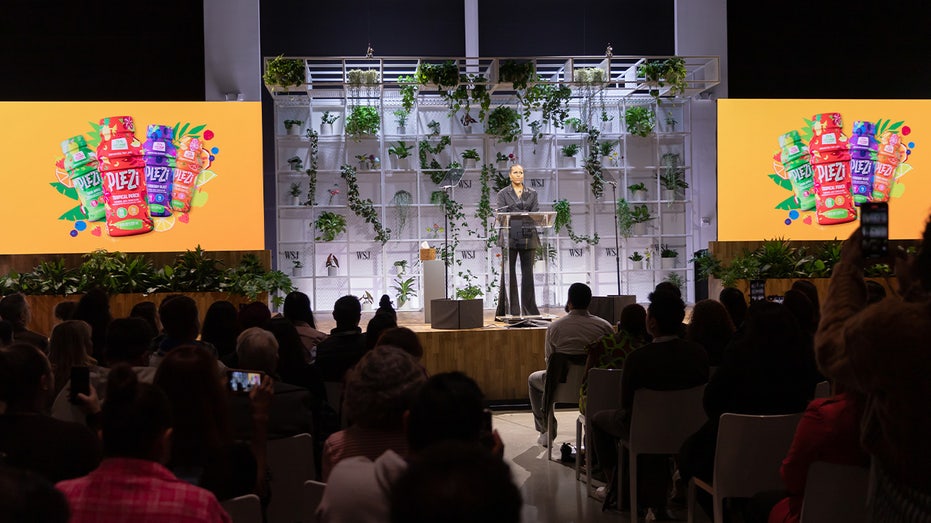 PLEZi said that its new drink, aimed at 6-12 year-olds, is meant to replace sodas. The drinks have no added sugars, and about 35 calories per bottle with water as its first ingredient along with fruit juice and Stevia leaf extract.
SLIM BY SUMMER: HEALTH EXPERTS SHARE TOP TIPS TO LOSE 10 POUNDS BY BEACH SEASON
"That's why we created PLEZi as your worry-free alternative- it's got less sugar, less sweeteners, and more nutrients like fiber and potassium than you'll find in many drinks out there," the former first lady said. "And the best is that it tastes fantastic! Because if it doesn't taste good, kids won't go for it."
The healthy soda alternative brand currently has four flavors out – tropical punch, orange smash, sour apple, and blueberry blast. On Target.com, PLEZi retails for $3.50 for a pack of four 8 fl. oz bottles.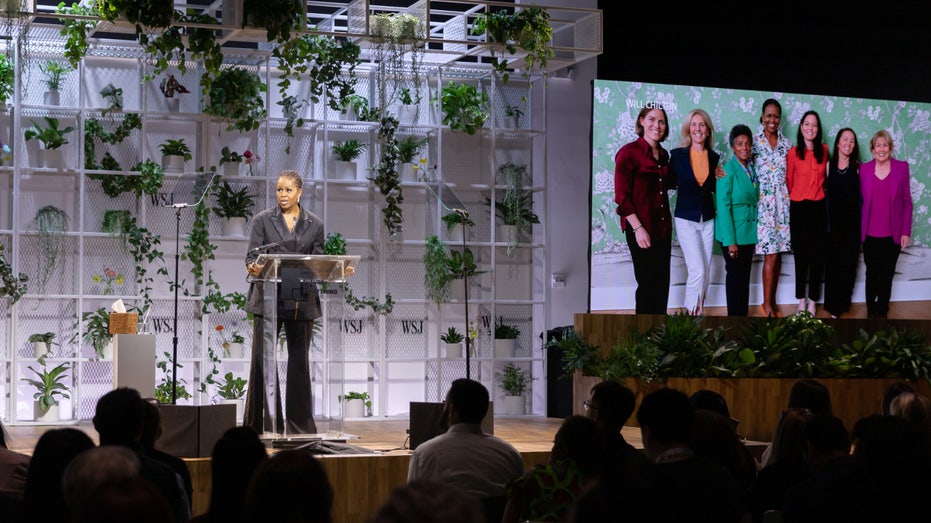 Obama also announced that the company is donating $1 million to an initiative by FoodCorps, a nonprofit organization that is working to help all 50 million students in the US receive education about nutrition and free school meals by 2030.
GET FOX BUSINESS ON THE GO BY CLICKING HERE
PLEZi Nutrition will also contribute 10 percent of its profits to the broader movement to improve child nutrition.