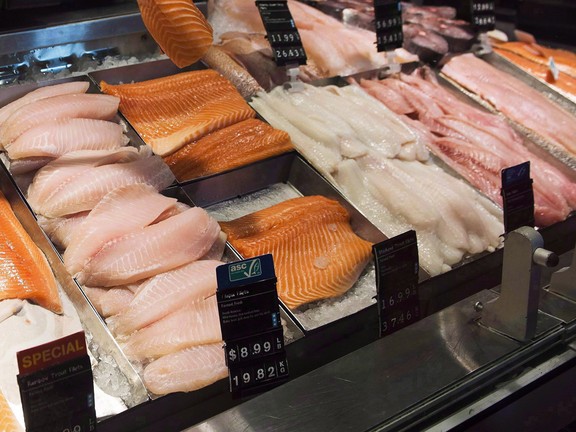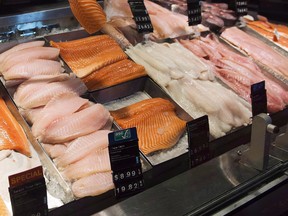 Article content
The Canadian Food Inspection Agency (CFIA) has recently released its annual report on food fraud in Canada, shedding light on a concerning trend.
Article content
While this report often goes unnoticed, it is crucial for the federal agency to assess the authenticity of the food available in our country. In its surveillance efforts, the CFIA focuses on inspecting, sampling and testing various food products, including fish, honey, meat, olive oil, other expensive oils and spices.
Article content
These targeted monitoring activities were carried out in diverse food establishments, encompassing importers, domestic processors, and retailers. However, it is important to note that the report excludes the food service sector, despite its significant issues with food fraud.
In this year's report, the CFIA collected and analyzed 844 samples specifically targeted to detect misleading representations. The analysis revealed the following percentages of satisfactory samples (on non-fraudulent): fish (92.7%, compared to 91.2% in the previous year), honey (77.5%, compared to 88.5% in the previous year), meat (99.1% , no results available from the previous year), olive oil (86.9%, compared to 87.8% in the previous year), other expensive oils (ie almond oil, avocado oil, coconut oil, flaxseed oil, grapeseed oil, hazelnut oil, mustard seed oil and sesame seed oil) (64.3%, compared to 66.2% in the previous year), and spices (90.8%, compared to 92.1% in the previous year).
Article content
Consequently, when purchasing honey or oil in Canada, there is essentially a one in four chance of acquiring a fraudulent product.
Comparing the results for fish and olive oil with those from the previous year, we find that they remain unchanged, with a marginal improvement observed in the case of fish. The differences in results between years were approximately 1%.
However, concerning honey, there has been an alarming decline of 11% in compliance rates. Additionally, the compliance rates for other expensive oils and spices have decreased by nearly 2% and over 2%, respectively, compared to the previous year. These trends are indeed troubling.
It is essential to acknowledge that the test results presented in this report do not represent overall compliance rates across the Canadian market. Rather, the sampling specifically targeted products with a higher risk of non-compliance, such as fish, honey, oil, meat and spices.
Article content
Consequently, the figures obtained may appear unusually high. Nevertheless, these results provide us with an indication of the prevailing issue of food fraud, which seems to have worsened or, at very least…

In cases of non-compliance, the CFIA efficiently implements control and enforcement measures in accordance with the standardized regulatory response process. These measures encompassed the removal, detention, destruction, or re-labeling of products within Canada.
However, it is worth noting that the annual report does not disclose the names of the brands or fraudulent products. For the sake of public awareness and protection, it would be beneficial to establish a public registry listing the offending companies once their offenses have been verified and substantiated. This would not only hold these companies accountable but, also recognize the honest agri-food businesses that diligently adhere to regulations.
Article content
Over the years, the CFIA has made significant strides in addressing food fraud. Initially, it developed food labeling tools to enhance consumers' understanding of food labels and Canadian labeling requirements. Consumers who have safety concerns, such as the presence of undeclared allergens, or suspicions of false or misleading food labelling, can report these issues directly to the CFIA. Unfortunately, many individuals remain unaware of this recourse.
Given the impact of the pandemic and the prevailing supply chain challenges, the anticipation of certain companies resorting to unethical practices is not unfounded. Consequently, the outcomes observed in this study came as little surprise. The implementation of heightened surveillance and rigorous testing measures is imperative to ensure enhanced adherence to ethical standards within supply chains, thereby safeguarding the interests of consumers.
On a positive note, the findings pertaining to meat products offer a considerable sense of reassurance. Considering the historical prevalence of significant food fraud scandals associated with meat, it is both unexpected and gratifying to witness such encouraging results.
—Dr. Sylvain Charlebois is senior director of the agri-food analytics lab and a professor in food distribution and policy at Dalhousie University